Our Haltom City TX Sprinkler Repair Pros Are On the Job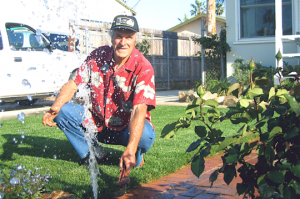 Sure, we've been doing this type of work for over 15 years and we know the ins and outs of every major irrigation system on the market. But that's not what you're here to find out. What you really want to know is what sets us apart from some of your other choices? The simple answer – we care. We've always believed that we are responsible for treating your system just like it was one of our own.
While other companies spout off about their training and experience, we'd rather focus on how choosing us is the right decision for you. Most sprinkler repair companies have the same certifications, the same tools and similar work hours. The difference is in the execution. We execute.
We Are Real People - Call Us and See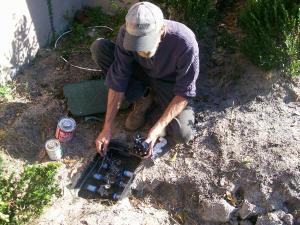 A phone call to our service doesn't get you an endless series of computer menu choices, it gets you a live operator with enough knowledge to help you stop any major emergencies before more damage can be done. We know, when water is involved, time is of the essence. Being able to contact a professional can be the difference between a small problem and a catastrophe.
If you don't have an emergency situation, which is what we hope, we'll put you in contact with a service tech that can take down all of the important information about your system so we can have a game plan ready when we arrive. You won't be dealing with a lot of fumbling or inefficient note taking when our techs are on site.
Once on-site we won't leave until the job is done. You won't be stuck with a half completed job marring up the looks of your front yard. After all, a sprinkler system is supposed to make your yard look like an oasis not a construction site. Our Haltom City sprinkler repair team prides itself on quick, quality services that get your yard looking like it never needed a service in the first place. Call us now and see what our team can do for you.