Your Go-To Guys for Haltom City Sprinkler Repair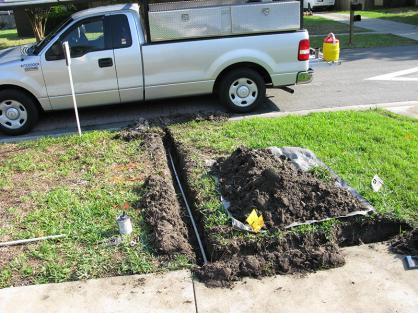 Sprinkler repair isn't a DIY fix no matter what you've heard from the employee's at the hardware store. Sprinkler systems are finely tuned machines in which every part is dependent on the next. So if you replace a pop up head but fail to calibrate it properly, the entire line that the head is one will not deliver the correct amount of irrigation leading to pooling in some areas and dry spots in others. Our Haltom City sprinkler repair team has often been called in for just this type of situation.
There are several reasons that our Haltom City techs are the number one sprinkler repair team in the area, but we can sum it up with three simple words – Excellence, Reliability and Respect. These three core values are present in every tech we hire.
We settle for nothing less than excellence in every job we do. That means our inspections start at the controller box and water inlet valve and continue to the last pop up head on each and every line. At each point we will optimize the system. By the end of a maintenance inspection, your system will be working better than the day it was installed.
We Come When We Say We Will - Not Hours Later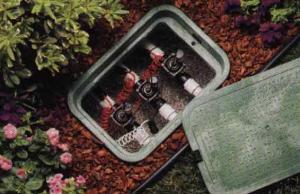 Every contractor on our Haltom City sprinkler repair team is extremely reliable. When we schedule an appointment it's not for a 4 hour window in the middle of the day, it's for a specific time. We'll give you a courtesy call when we're on the way and we'll probably show up 5 to 10 minutes early. Not only will we show up, we'll bring a truck stocked with over 2000 replacement parts and all the tools needed to do the job. We'll be on time, fix the problem fast, and be out of your hair so you can get on with your day. On top of that, we stand behind our work with a 100% satisfaction guarantee.
The most important value, the one that we hold in highest regard, is respect. We know that without our customers we'd be in another line of work, one that we wouldn't enjoy nearly as much. This means you'll get our complete attention, a written and signed estimate and a team dedicated to saving you money on your utility bills every time you call.
Our Haltom City sprinkler repair team doesn't do quick fixes or temporary patches. We fix it right the first time so you won't need to call us back in a few months for another issue that should have been taken care of months ago. One call to our Haltom City team and you'll know the difference a home town professional can make.
What our clients say!
If you need a sprinkler repaired, there's no better choice out there. I recommend them to everyone.
~ Danny Jerto ~
I never have to touch my system thanks to the maintenance plan I have with these guys. They really make my system worry free.

~ James Johnson ~
Professional through and through. I've never had a bad experience with them.
~ Laura Gallon ~
We Want To Be Your Haltom City Sprinkler Repair Authority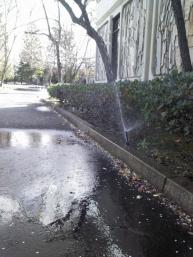 It's amazing just how much damage can be done to your yard and property by a malfunctioning sprinkler system. We've seen bubble ups destroy a lawn, sprinkler failures kill a tree, and electrical failures cause bodily harm. Just because sprinkler systems are made to stay out of the way doesn't mean that they can't be a serious problem.

The next time you suspect that your irrigation system isn't working properly, you shouldn't have to guess who to call. Our Haltom City sprinkler repair team is fully trained and experienced to handle all of your yard irrigation issues, from heads and pipes to controllers and drip systems. If you think your plants, home, or personal safety is at risk, make the call today. We work hard to earn your business, because we want to make sure that you're in good hands.

We Rely On The Irrigation Industry's Best Equipment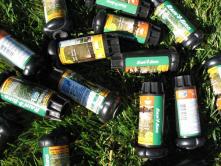 We're so confident that our workmanship and equipment will last that all jobs come with a one year parts and labor warranty.

For new sprinkler system installation jobs, we only use the most long lasting heads, valves, pipes, and timers from trusted brands like Rain Bird and Hunter. That's why our new in-ground systems will last upwards of 20 years with only minimal maintenance.

We Excel at Customer Service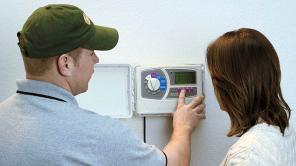 What separates the handymen from the professionals? We think customer service has a lot to do with it.
When you call our team, we'll let you know what to expect over the phone. If we schedule an appointment, we'll stick to it. When we write up an estimate, we'll stick to that too. And then we'll do the work, exactly like we promised, and not play games with finishing up the job and billing fairly for it.

It's not rocket science, but we take pride in it all the same. When you call us for your sprinkler repair and installation needs, we want you to leave you feeling like you got so much more than you paid for.